Sawmill & Lumber Store in Lodi, CA
For nearly three decades, Foster Lumber has been offering high-quality lumber and building materials to contractors and builders, to assist with construction projects of all types. Our full-service lumber yard and sawmill ensures you have the necessary tools and supplies needed to help build the home of your dreams in Lodi, Manteca, Stockton, Tracy, or San Joaquin County, CA!
Premier Lumber Mill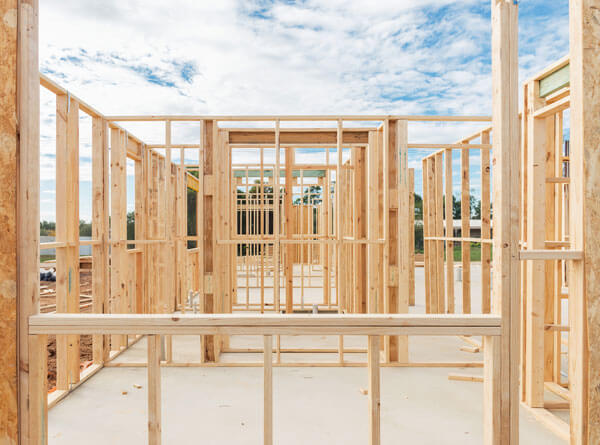 At Foster Lumber, we know how important and exciting it is to start building your new home from the ground up. That's why we've made it our mission to provide superior quality materials and a bevy of building resources to our customers, to make your dream home a reality. We are a locally-owned and operated lumber yard in Lodi, CA, working specifically with builders and contractors to supply top-grade home building products.
We have all the raw materials needed to build your house and offer custom milling and framing to transform those materials into the perfect addition to your budding home. More than just selling lumber and building materials for home projects and new construction, our custom wood milling ensures you're getting exactly what you envision for your home, so nothing will seem duplicated or unoriginal.
Since 1986, we have been the premier lumber mill based in Lodi, CA. We can provide all of the wood to build your new home, so let us help bring your vision to life! Take a look at a few reasons why you should trust our lumber retailer as you shape the reality of your new home or construction project:
We are a full-service lumber yard and milling facility.
We offer a contractor referral service, so a professional can assist you with your project.
We offer free delivery, to make buying with us more cost effective for you!
We've been in buisness since 1986 and are locally-owned.
We offer custom wood milling, so your materials can be personalized for you.
---
Proudly supplying lumber and building materials to the following areas:
Lodi, CA
Stockton, CA
Tracy, CA
Manteca, CA
San Joaquin County, CA
Elk Grove, CA
Hollister, CA
Sacramento, CA
Lockeford, CA
Morada, CA
Discovery Bay, CA
Antioch, CA
Rio Vista, CA
Fairfield, CA
Vacaville, CA
Elk Grove, CA
Tracy, CA
Modesto, CA
Livermore, CA
Pleasanton, CA
---
Check out our inventory!
If you're ready to start building your beautiful wood project, contact Foster Lumber so we can help build your masterpiece!